---
---
Keith Hayter shows
---
Sorry, there is nothing for the moment.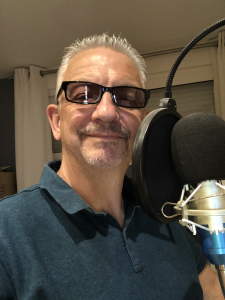 Born and raised in Gosport,  and lived for six years on the I.O.W
Left Bridgemary Secondary School 1975, started Silver Dollar Disco whilst still at school and it became one of the largest mobile discos in the south. Played all round the local area at numerous venues. Big supporter of Victory and we helped promote the station and distributed the famous car stickers during the early years.
Been DJing in some form ever since. Guest spots on the original Radio Victory and local hospital radio.
Worked in various daytime jobs in Gosport, Portsmouth and Fareham.
Married to school sweetheart Tina in 1978 and raised our three children in Gosport and we now have six lovely grandchildren some of which are taller than me….
I bought Silver Dollar back a few years ago with it's first gig being in France at my youngest son's wedding which is where two of my grandsons christened me as DJ 'Silver Fox' and I've been using it ever since although everyone now just calls me 'Foxy' which seems to work.
Our last UK home was in Stubbington, Fareham and we now live in the Costa Calida, Spain.
Been here since January 2017 and I run the disco and have done some presenting for the local stations here and also voice over work for some of the bigger English speaking stations broadcasting in Spain.
---