---
Victory Online Recipes – Roquefort With Sichuan Pepper
Courgette, Creamy Roquefort With Sichuan Pepper Topped With Pine Nuts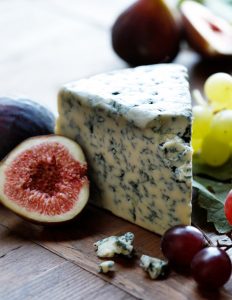 This recipe is an 'Amuse Bouche' (Literally means amuse mouth).  A pre-starter treat to bring out at drinks or before a meal.
Makes 12 Verrines (Small glass for serving in ie shot glass or small wine glass)
Ingredients :
2 Courgettes
Olive oil
Sichuan pepper
75g Roquefort (or other) Blue cheese
20 ml Fresh Cream
2 TBSP Pine nut kernels (or walnuts)
Method :
Take the 2 courgettes – cut into thin slices,
Drizzle with olive oil and Sichuan pepper and roast for 10 mins at 200C, turning ½ way – keep an eye as you don't want them to burn.
Allow them to cool.
Take 75 g of Roquefort blue cheese and 20ml of fresh cream,heat in a saucepan to melt and combine to a smooth cream.
Toast 2 tablespoons pine kernels pine nuts or walnuts for decoration.
Fill the verrines with the warm Roquefort cream, garnish with the courgette slices and sprinkle with toasted.
** Please Note, the above image is for illustration purposes only. **
---
Reader's opinions
---