---
---
Phil Reed shows
---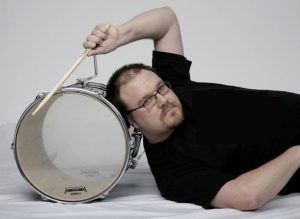 Phil has been around radio for more than 30 years.  In the early 80's, he started out on Hospital Radio as well as running a mobile disco business. In the early 90's, after a meeting with a couple of old hospital radio friends, Phil became part of the team that launched the 1st RSL (28 day restricted Service Licence) Victory FM to celebrate Portsmouth's 800th birthday and commemorate the anniversary of 50 years since D-day.   For a few weeks Phil presented the Milk Run from 4am and then the breakfast show. 
 Phil was ever present on the Portsmouth airwaves following this and when Radio Victory launched full time on Nynex, the cable TV and Radio provider for Portsmouth, Phil presented the Late Night Shuttle, weeknights from 10pm.  When the FM licence was awarded to the Portsmouth area again and Radio Victory started to broadcast on 107.4, Phil was asked to be part of the team and continued with them, broadcasting across all day-parts, whilst completing his Electronics Degree. 
 After his graduation and when 107.4 Radio Victory changed its name, Phil moved to Scotland, to work for and be part of one of the most successful radio groups –  GMG. During his 15 years north of the border, Phil helped launch around 10 stations.  Phil eventually became their chief engineer and combined that (with a name change to Phil McCrackin)  with another stint behind the microphone with a daily Radio Show on 96.3 Rock Radio.  
 In 2014, Phil became Head Of Broadcast and IT and helped to launch a National Rock Station on DAB.  In 2017 Phil thought it was time to hang up his headphones and set up his own IT consultancy and support business, but most of his work still involved working in radio.   
 Phil was asked in 2020, if he would help set-up Victory Online, but on the understanding that even though his headphones were dusty, he returned to the airwaves to present a daily show.   
 Phil said "  I have been all over the world during my career, I have been fortunate enough to have broadcast from a caravan in a muddy field at the UK'S largest rock festival through to arranging OB's in Memphis in memory of Elvis.  Portsmouth is where I began my Radio adventure and I'm pleased to be back home." 
---