---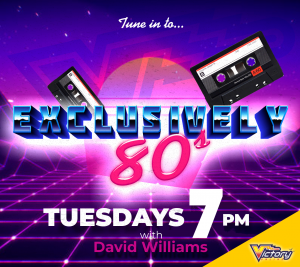 Join me David Williams as I take you back to a time when the digital age was in its infancy. I'll have a film soundtrack, a one hit wonder and a twelve inch remix. Plus the odd song you'll never admit to buying at the time.
We'll also revisit those classic TV programmes, films, toys and fashions that made the eighties so memorable.
So whether you're reliving the music and the memories or discovering this fantastic decade for the first time join me Tuesday Evenings from 7pm. Shoulder pads and mullet are optional.
---
Read more
---
Exclusively 80's crew
---
Like every job and hobby he has ever had, David ended up in radio by accident. When most kids were doing a paper round (remember those) a 14 year old David was in the local radio station answering phones and filling in music logs.   Always interested in the technical side of radio, colour blindness prevented him becoming an engineer […]
---