---
The Full Breakfast
with Gary Champion
Scheduled on
| | | | |
| --- | --- | --- | --- |
| | | | |
| Monday | 8:00 am | | 10:00 am |
| Tuesday | 8:00 am | | 10:00 am |
| Wednesday | 8:00 am | | 10:00 am |
| Thursday | 8:00 am | | 10:00 am |
| Friday | 8:00 am | | 10:00 am |
The Full Breakfast
Wake Up with Gary every morning. We are resting the Morning Horn until 2022, but instead you get the chance to rummage in "Santa's Sack" where you could win a Christmas Hamper. Join Santa and play along every weekday morning at 08:20 and 08:40
HO! HO! HO!
We have my daily racing tip with Champions choice, my daily survey.  You can also amaze and amuse your friends, work colleagues and family with my little known "I Didn't Know Those Facts".
Request your 3 tunes for our triple stack. Click [Read More]
Play Liar! Liar! pants on fire! at 9:45
Plus all the news, sport and weather to start your day from 8.  
If you would like to request 3 tunes for the triple stack, send your choices in via this form.
---
Read more
---
The Full Breakfast crew
---
Gary is a Hampshire man, born in Emsworth, lived in Waterlooville, and educated in Purbrook, Havant and journalism at Highbury College, PHB Portsmouth Hospital Broadcasting was his first on air experience, along with mobile discos. "I used to love going round the wards, meeting patents and then playing their music requests from 9-10pm that same […]
---
The Full Breakfast events
---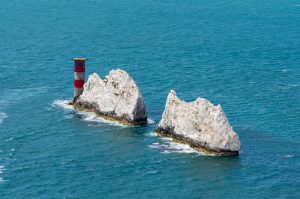 All Week (13th September 2021), Gary Champion and the full breakfast crew have been on the IOW.  They started off on Monday in Ryde, Tuesday in Bembridge, Wednesday in Ventnor, Thursday in Yarmouth and then on Friday before setting home they were in Cowes. Gary packed his bucket and spade and this is what he […]
---