---
The Full Breakfast
with Gary Champion
Scheduled on
| | | | |
| --- | --- | --- | --- |
| | | | |
| Monday | 7:00 am | | 10:00 am |
| Tuesday | 7:00 am | | 10:00 am |
| Wednesday | 7:00 am | | 10:00 am |
| Thursday | 7:00 am | | 10:00 am |
| Friday | 7:00 am | | 10:00 am |
The Full Breakfast
Wake Up with Gary every morning, from 7am
We have my daily racing tip with Champions choice, my daily survey.  You can also amaze and amuse your friends, work colleagues and family with my little known "I Didn't Know Those Facts".
You can also play along with the morning horn  and being breakfast it wouldn't be completed without a sausage
Request your 3 tunes for our triple stack. Click [Read More]
Play Liar! Liar! pants on fire! at 9:45
Plus all the news, sport and weather to start your day.  
If you would like to request 3 tunes for the triple stack, send your choices in via this form.
---
Read more
---
The Full Breakfast crew
---
Gary is a Hampshire man, born in Emsworth, lived in Waterlooville, and educated in Purbrook, Havant and studied journalism at Highbury College, worked for British Gas in Sales and marketing at the Commercial Road showroom and Guildhall Square HQ and worked in a similar role for the BMW dealership Volker Harms in Old Portsmouth. PHB […]
---
The Full Breakfast events
---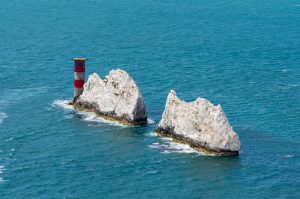 All Week (13th September 2021), Gary Champion and the full breakfast crew have been on the IOW.  They started off on Monday in Ryde, Tuesday in Bembridge, Wednesday in Ventnor, Thursday in Yarmouth and then on Friday before setting home they were in Cowes. Gary packed his bucket and spade and this is what he […]
---